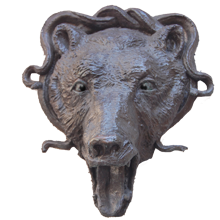 Dental X-ray, cancer link assessed
A new study shows for the first time an increased incidence of salivary gland cancer in people exposed to very high levels of dental X-rays. The researchers observed a dose-dependent trend, which they say affirms the importance of minimizing exposure to dental X-rays. The study focused on tumors of the parotid gland, a major salivary gland located in the cheek and directly in the path of many dental X-rays. Susan Preston-Martin of the University of Southern California School of Medicine in Los Angeles and her colleagues interviewed 408 patients with parotid tumors and an equal number of matched controls. They found an X-ray-related increase in malignant parotid tumors.
However, says study coauthor Stuart C. White of the University of California at Los Angeles School of Dentistry, the dose-related findings leave open the possibility that even low doses could carry some risk over longer periods of time. He estimates that fewer than half of the dentists in the United States have switched to "E speed" X-ray film. Available since 1981, the high-speed film requires half the X-ray dose of the most commonly used film. Similarly, most dentists do not use rectangularly columnated X-ray beams, which can cut X-ray doses by another 50 percent, White says.
We are pleased to announce that our office has been using F-speed film. The newest and fastest intraoral x-ray film that reduces radiation exposure up to 60 percent compared to D-speed films.